EFFECTIVE AFFORDABLE COMMERCIAL PEST CONTROL FOR RESTAURANTS / OFFICES IN THE EASTERN NORTH CAROLINA AREA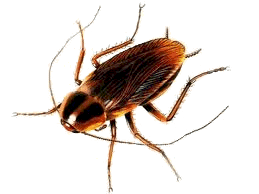 As a hardworking restaurant business owner, you've worked very hard to build your restaurant into what it is today in Eastern, North Carolina. You do your utmost to provide the high-quality food and excellent service that customers come to know you for.
But, you will have a run-in with pests, and you will quickly find your restaurant with several serious problems on your hands that will need to be taken care of not only immediately, but effectively and at a very affordable rate.
Health Inspections: First, you could be in hot water with your local health inspector.
Word of mouth: On top of all of this, word of mouth in Eastern, North Carolina spreads fast.
We can help: D & D Pest Control Co. of will work with you to get rid of your Eastern, NC pest control problems in your kitchens, storage areas, and every area your restaurant needs help.
COMMON PROBLEMS WE RUN INTO IN KINSTON RESTAURANT PEST CONTROL SERVICES:
Roaches
Ants
Spiders
Flies
Bed Bugs
Fire Ants
Water Bugs
Mosquitoes (outside eating areas)
Gnats
Termites & Other Wood destroying insects
Moisture / Mold
Fruit Flies
Contact Us
Call D & D Pest Control Co. at (252)-523-8255 or use our form to contact us for your free pest quote as well as for services.
Our Business Hours
MON

8:00 am

 – 5

:00 pm

TUE

8:00 am

 – 

5:00 pm – Late Evening 11:00 pm

WED

8:00 am

 – 

5:00 pm

THU

8:00 am

 – 

5:00 pm – Late Evening 11:00 pm

FRI

8:00 am

 – 

5:00 pm

SAT
Closed
SUN
Closed