Crawlspace Moisture Barrier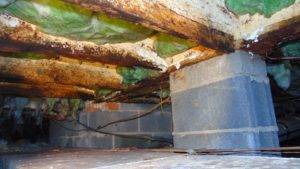 CRAWL SPACE VAPOR BARRIER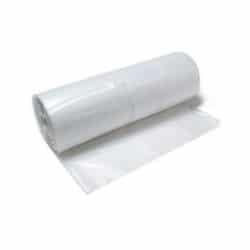 6 Mil Reinforced Crawl Space Vapor Barrier
aka: Moisture Barrier or "Vapor Barrier"
6 Mil Reinforced is designed to last longer than non-reinforced poly – We offer Clear Reinforced
12'x 100′ = 1200 square feet
20'x 100′ = 2000 square feet
A plastic moisture barrier/vapor barrier in the crawl space helps prevent ground water from evaporating into the structure. It is important to keep the crawl space dry.
A damp and wet crawlspace is conducive to mold, mildew, wood decay/rot, and termites. A properly installed moisture barrier will help stop one of the moisture sources threat that can attack your home "groundwater evaporation".
D & D Pest Control Co. provides Crawlspace Moisture Control and crawlspace evaluations in the Eastern, North Carolina area.
North Carolina Building Code:
R408.2 Ground vapor retarder. A minimum 6-mil (0.15 mm) polyethylene vapor retarder or equivalent shall be installed to nominally cover all exposed earth in the crawl space, with joints lapped not less than 12 inches. Where there is no evidence that the groundwater table can rise to within 6 inches (152 mm) of the floor of the crawl space, it is acceptable to puncture the ground vapor retarder at low spots to prevent water puddles from forming on top of the vapor retarder due to condensation. Install a drain to daylight or a sump pump at each low spot. Crawl space drains shall be kept separate from roof gutter drain systems and foundation perimeter drains.
Dehumidifier Installation: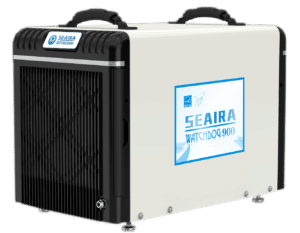 At 90 pints per day, the Watchdog 900 is the largest crawl space dehumidifier in the D & D Pest Control Co  lineup. The 900 produces a 370 CFM airflow at 2.8 L/kWh making it powerful enough for areas up to 15,000 cubic feet.
With upgrades like a built in humidistat, and temperature controlled defrost, maintaining the humidity in your home is simple with the help of a Watchdog 900.
Technical Details
| | |
| --- | --- |
| Rated Condensate Capacity (80℉, 60%) | 90 ppd |
| Rated Condensate Capacity (90℉, 90%) | 168 ppd |
| COP | 2.8 L/kWh |
| Refrigerant | R410A |
| F.L.A. at Rated Conditions (80℉, 60%) | 5.5A |
| Airflow @ 0.00″ S.P. | 370CFM |
| Inlet Filter | Washable |
| Supply Duct | 6″ Collar |
| Return Duct (optional) | 12″ Collar |
| | |
| --- | --- |
| Sound Level | 58 dBa |
| Drain Pipe Connection | 12″ Tube |
| Coverage Area | 15,000 ft3 |
| Power Cord | 20′ |
| Operating Temperature Range | 33-105℉ |
| Operating Relative Humidity Range | 36-90% |
| Weight | 65lbs |
| Dimensions | 23.4″ x 13.7″ x 17″ |
| Warranty | *1 / 3 / 5 |
*1 Year Warranty on Parts (excluding transport)
3 Year Warranty on Refrigeration Circuit (including refrigeration and labor)
5 Year Warranty on Refrigeration Circuit (excluding refrigeration and
 FOUNDATION VENT COVER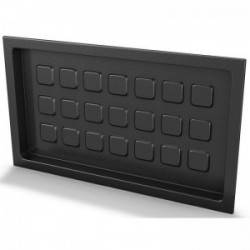 Recessed Foundation Vent Covers replace a standard 8" x 16" air vent or automatic air vent
Durable ABS| UV treated plastic (no rust or rot)
Excellent for closed, encapsulated or conditioned crawl spaces
Attaches to inside of crawl space foundation opening with fasteners or adhesive
Permanently seals 8" X 16" crawl space foundation openings
Recessed Foundation Vent Cover can be insulated by gluing insulation inside the cover
Dimensions: Inside – 7 ¾" X 15" Outside – 9 ¾" X 17 ¼" Inside Depth – 1 ¼"
Model #'s: Black RVC and White RVCW
Crawlspace Moisture | Mold / Fungi Treatment 
Call D & D Pest Control Co. at (252)523-8255 – For a free estimate / Price